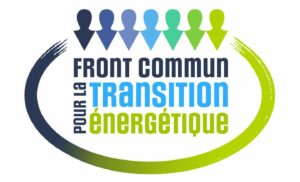 Across Quebec, the transition is changing scale. A new force is propelling it to a higher gear: the ZéN Communities project.
Collectivités ZéN is a vast societal project that proposes to bring together key players from all sectors in participating communities around an inclusive transition process designed by and for the territory, with the proactive support of the Common Front for the Energy Transition and a robust network of national partners.
The originality of the project lies in the gathering of energies and the pooling of the assets of national and regional socio-economic stakeholders who have never before joined forces to take up the challenge of the transition, but who possess complementary expertise, all of which are essential to the success of the transition.
Sophie L. Van Neste contributed a video clip to the Zen Montreal citizen workshops entitled "Citizen initiatives at the heart of the transition" (2021)