In the face of the global climate emergency and the slow progress of climate action, there is growing enthusiasm for city and local initiatives. Yet, organizations and researchers are concerned about the exacerbation of inequalities induced by climate policies and actions in cities, an issue that is still insufficiently addressed in both research and practice.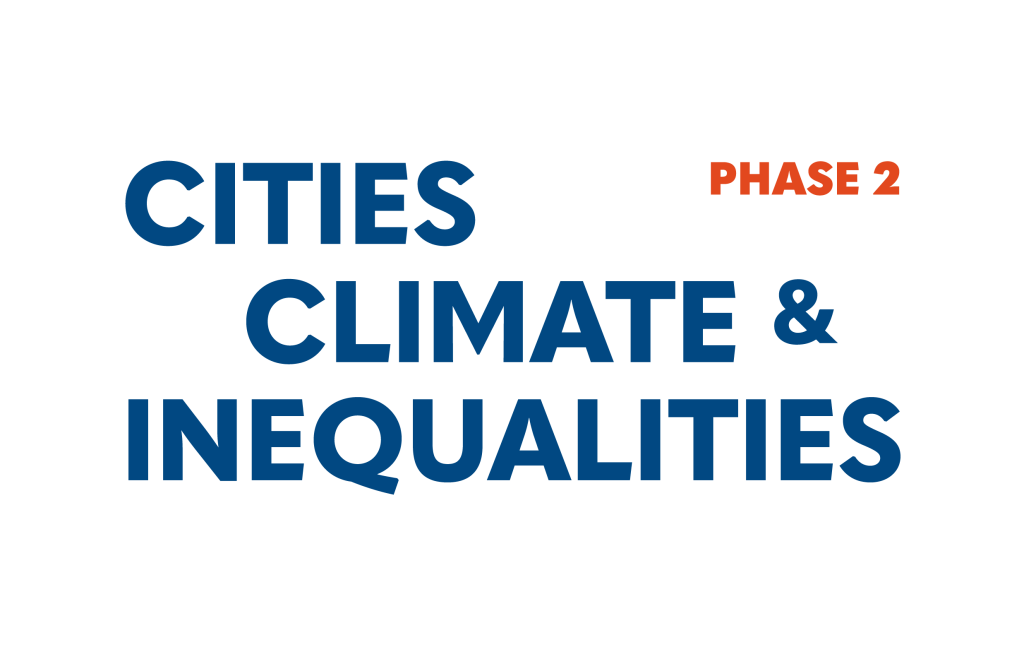 The objective of the project is to establish a collection of research summaries that will facilitate the mobilization and dissemination of recent research on the links between inequalities and climate action (adaptation and mitigation) in cities of different sizes and in different contexts. Inequalities in climate action relate to distributive justice, procedural justice, recognition of diversity, and the sometimes intersecting experience of colonial oppression, gender discrimination, racism, and others.
The initiative follows a first phase conducted in 2022, which brought together 15 summaries of recent research in Quebec, peer-reviewed under the coordination of the scientific committee and published on the Villes Régions Monde network website. This second phase aims to gather more contributions and include important themes not well covered in phase 1: housing issues, anti-racist perspectives, indigenous perspectives, feminist perspectives. This phase also invites contributions from elsewhere in Canada, with translation support in both French and English.
Call for papers for Phase 2 ends on May 15th, 2023.