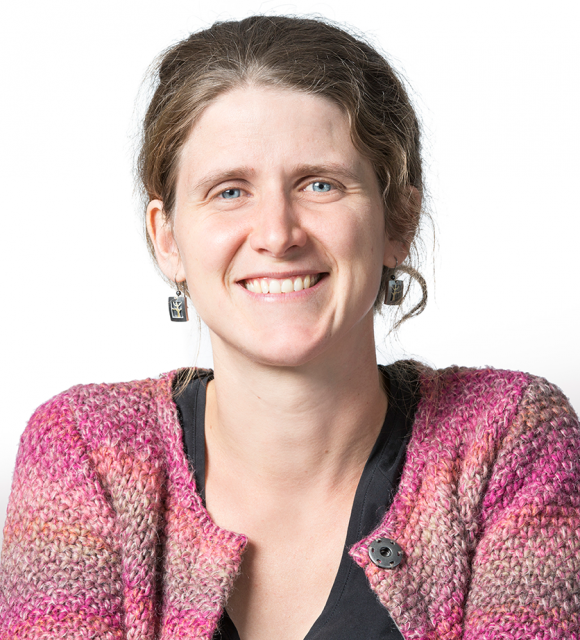 Sophie L. Van Neste is a professor-researcher in urban studies at INRS. Trained in environmental sciences, urban planning, urban studies, geography and political sociology in Canada, the United States and the Netherlands, she likes to approach her research objects from a multidisciplinary perspective.
She is the principal researcher of Labo Climat Montréal, an inter-university team that conducted action research on urban adaptation to climate change, in partnership with Ouranos, the City of Montreal and Concert'Action Lachine. She is also on the steering committee of the urban studies network Villes Régions Monde and collaborates with several researchers and organizations in the field (see the team section of the website).
Passionate about research and committed to concrete partnerships in the field, she enjoys working as a team with her students, postdoctoral fellows, coordinator and collaborators. Her research interests at the Urban Climate Action Research Chair include the colossal challenges that cities and urban communities face with climate change, with the different forms of collective
action, conflicts, inertia and transformations of urban politics that emerge on the ground during these processes (see Chair's Mission). The question of how climate issues are anchored in territories and living environments, and the impacts of climate action choices on social inequalities occupy an important place in her research projects.